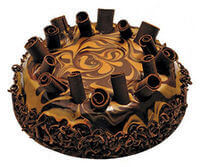 Kahlua
Layers of ganache, coffee flavoured sponge biscuits and chocolate mousse, set in a golden shortbread base, coated with butterscotch marbled chocolate curls.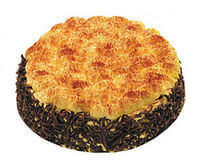 Tiramisu
A chocolate slice with layers
of coffee sponge finger biscuits, together with a smooth and creamy tiramisu mix, bound together with chocolate curls. A truly popular Italian dessert.