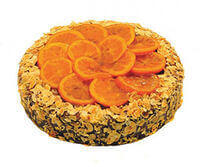 Orange & Almond
A traditional orange and almond cake coated with golden syrup, then topped with caramelised orange slices and roasted almond flakes.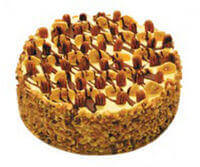 Bananarama
A banana sponge cake containing fresh ripened bananas, with layers of cream cheese, decorated with pecan halves, banana chips and topped with crushed Californian walnut pieces.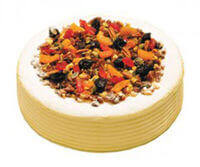 Hummingbird
A duo layered banana cake with apricot & pineapple filling, masked with cream cheese, then decorated with a cluster of mixed fruits, including chopped apricots, prunes, apples, papaya and pumpkin seeds.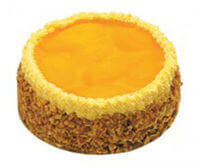 Banana & Mango
A banana sponge cake combined with cream cheese and sweet smooth mango halves; a real enticement.